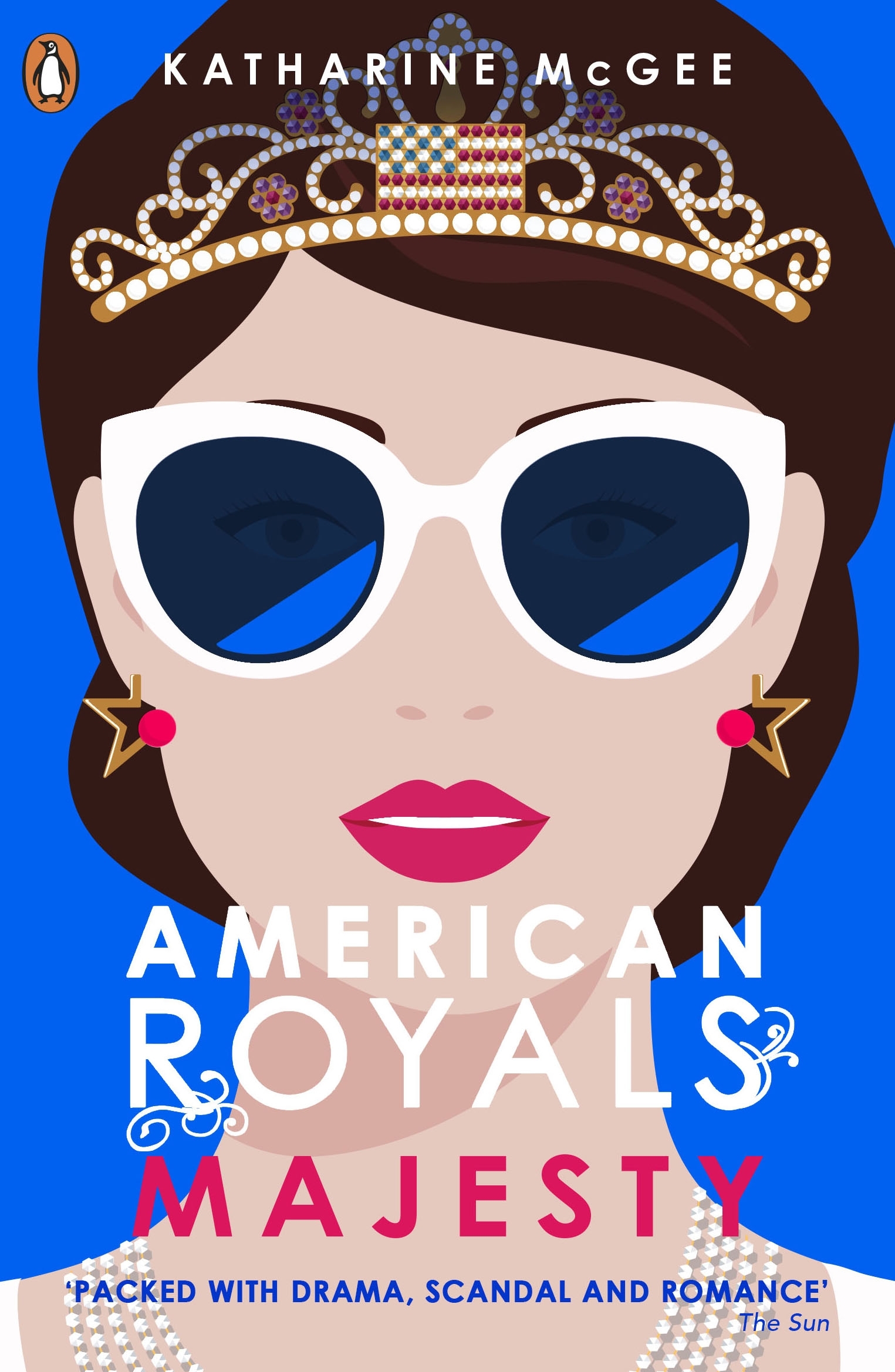 American Royals: Majesty
by Katherine McGee
Rating: ★★★
Published by Penguin Books Australia
Publication Date: 1st of September, 2020
Australian RRP: $16.99
"Beatrice Washington now rules America as its first ever queen, but her family are more concerned about rushing through her arranged marriage to a man she barely knows. No one can know that her heart really belongs to her bodyguard – but even their love is under threat. As the royal wedding of the century creeps ever closer, will these four young women get what they want – or will their hearts be broken forever?"
American Royals was a fun, dramatic read that I devoured in a day because it was like Gossip Girl mixed with the dramatic royalties of The Crown. Having four main female characters and a few secondary characters with their own plots made it extremely easy to read. The first book ended so well, love was found and some were lost, there was a dramatic twist and Beatrice became queen. I was really looking forward to this book for the ships I wanted to see continue and to see how Beatrice would handle the throne.
It was wildly unrealistic at times but it's a book, so unrealistic things can happen but I think the issue I had with this book that didn't make it a more enjoyable read was the fact that everything just flipped in this book. All the ships you loved? Gone! I think the way the characters changed just seemed too sudden for me and maybe I was just disappointed that my faves broke up. I think the start of the book dragged for quite a while too because there was plenty of character plots happening but now it seemed to be progressing to an actual point and I wanted to see more of the royalty instead of the teen relationship shipwreck.
Daphne was the only character I continued to like in this book because she remains the same manipulative schemer and I like that chaotic evil she gives off. We know she's been pushed by her mother to be perfect and to whatever it takes to get into the royal family and that drives her to do some pretty messed up stuff but she also sees herself for what she is too. On the other side, I liked Nina's storyline in the first book but in this one she just seemed like such a filler – like she was just there to be part of a conversation to service someone else's plot and it does suck that she pulled the short straw.
I would've liked to have seen more family interaction with Beatrice, Sam and Jeff too. Since most of the time Beatrice and Sam were together they were at odds with each other and Jeff isn't really around when he was quite interesting in the first book. I could definitely see the potential for the author to create some spin-off stories for Sam and Jeff. I really liked Sam and Marshall together as well, I think that was the only thing I truly loved that came from this second book and I would love to see more of their relationship. Overall, it seemed random at times but it was still an entertaining read with a rollercoaster of relationships for these characters, this would make a fantastic super glamorous mini-series on Netflix.
(Thank you to Penguin Books Australia for a copy of Majesty for an honest review. Majesty is out now online and in stores!)
—
Thanks for reading!
Penguin Books Australia, Majesty
Purchase Links: Booktopia // QBD // Dymocks
Click here to add this book to Goodreads