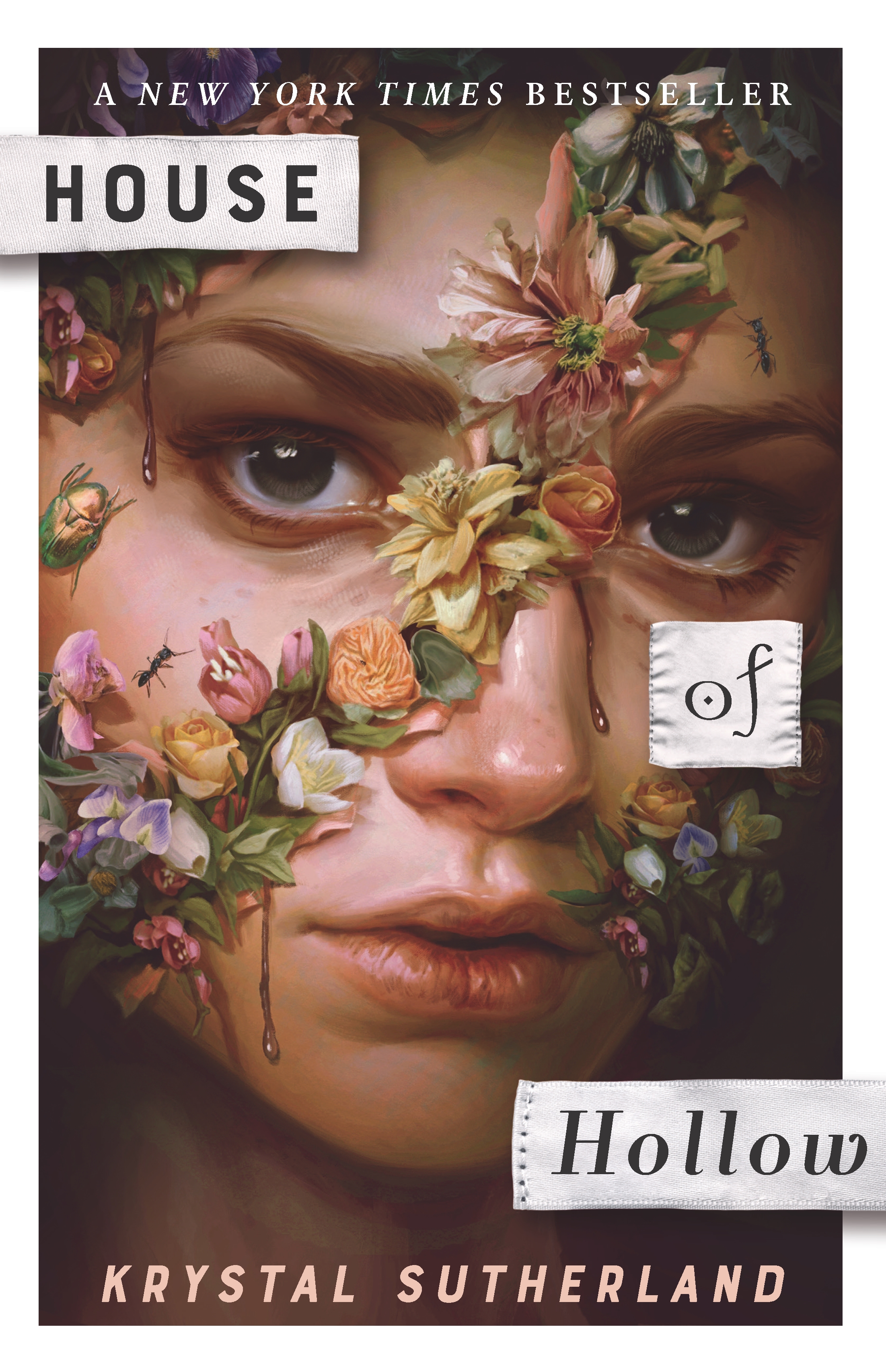 House of Hollow
by Krystal Sutherland
Rating: ★★★★
Published by Penguin Books Australia
Publication Date: 30th of March, 2021
Australian RRP: $19.99
"Seventeen-year-old Iris Hollow has always been strange. Something happened to her and her two older sisters when they were children, something they can't quite remember but that left each of them with an identical half-moon scar at the base of their throats. Iris has spent most of her teenage years trying to avoid the weirdness that sticks to her like tar. But when her eldest sister, Grey, goes missing under suspicious circumstances, Iris learns just how weird her life can get: horned men start shadowing her, a corpse falls out of her sister's ceiling, and ugly, impossible memories start to twist their way to the forefront of her mind.
As Iris retraces Grey's last known footsteps and follows the increasingly bizarre trail of breadcrumbs she left behind, it becomes apparent that the only way to save her sister is to decipher the mystery of what happened to them as children. The closer Iris gets to the truth, the closer she comes to understanding that the answer is dark and dangerous – and that Grey has been keeping a terrible secret from her for years."
House of Hollow is a magical thriller dripping in folklore and suspense. I didn't expect a book like this from Krystal but being a huge fan of A Semi-Definitive List of Worst Nightmares I immediately wanted to read her new book. This standalone book is set in Scotland and features folklore that has always been very interesting to me! On New Years Eve, three young sisters are there one moment and gone the next. Disappearing during the festivities only to show up a month later in those same streets with no memory of where they had been for that time. However, it was even stranger and they looked the same but different with hair and eyes changed and their own father going mad insisting they are not his children.
This book was fast-paced and had the right amount of suspense and breadcrumbs throughout the story-line up until the conclusion so I was never bored throughout it. I found that I wasn't very invested in the family relationship and the sisters but I was really dying to find out the mystery behind their disappearance. Thankfully, this book explained everything at the end so the reward is worth following the breadcrumbs! I would love to see a movie like this translate to a screen and I can picture their ethereal look similar to Fleur Delacour from Harry Potter.
(Thank you to Penguin Books Australia for a copy of House of Hollow for an honest review. House of Hollow is out now online and in stores!)
—
Thanks for reading!
Penguin Books Australia, House of Hollow
Purchase Links: Booktopia // QBD // Dymocks
Click here to add this book to Goodreads